Mr. Airplane Man
is
Margaret Garrett
on vocals and guitar and
Tara McManus
on drums, keyboard and vocals. The band started in the late '90s and almost immediately joined Morphine for a U.S. tour and recorded a self-titled EP with Mark Sandman (Morphine). They went on to join many more U.S. tours with artists like
White Stripes, Detroit Cobras, The Reigning Sound, Holly GoLightly, Hot Snakes, Yeah Yeah Yeahs, Blues Explosion, Dirtbombs
, and many others.
Mr. Airplane Man released three albums and an EP on Sympathy for the Record Industry garnering high praises from press including Rolling Stone: "Bostonians Margaret Garrett and Tara McManus are deeply sensitive to the inborn ache of the blues. But Garrett's guitar is the real salvation. It cuts and swings and explodes, crying." The Los Angeles Times: "The two young women were playing white-hot, punk-inflected, juke joint blues as if they meant it, and they were doing it with nothing but a guitar and drums, wrenching every bit of soul and sound from their instruments."
Guitar Player: "Every riff, scream, moan, chord stab, solo, tribal groove, and rave-up is that real, and Garrett delivers thrilling and impassioned performances." and Time Out New York: "The duo manages to make the now-familiar line-up of guitar and drums sound urgent again, and they spit out both gritty, saturated blue-rock and airy, almost Spectoresque pop with a quiet strength." just to list a few.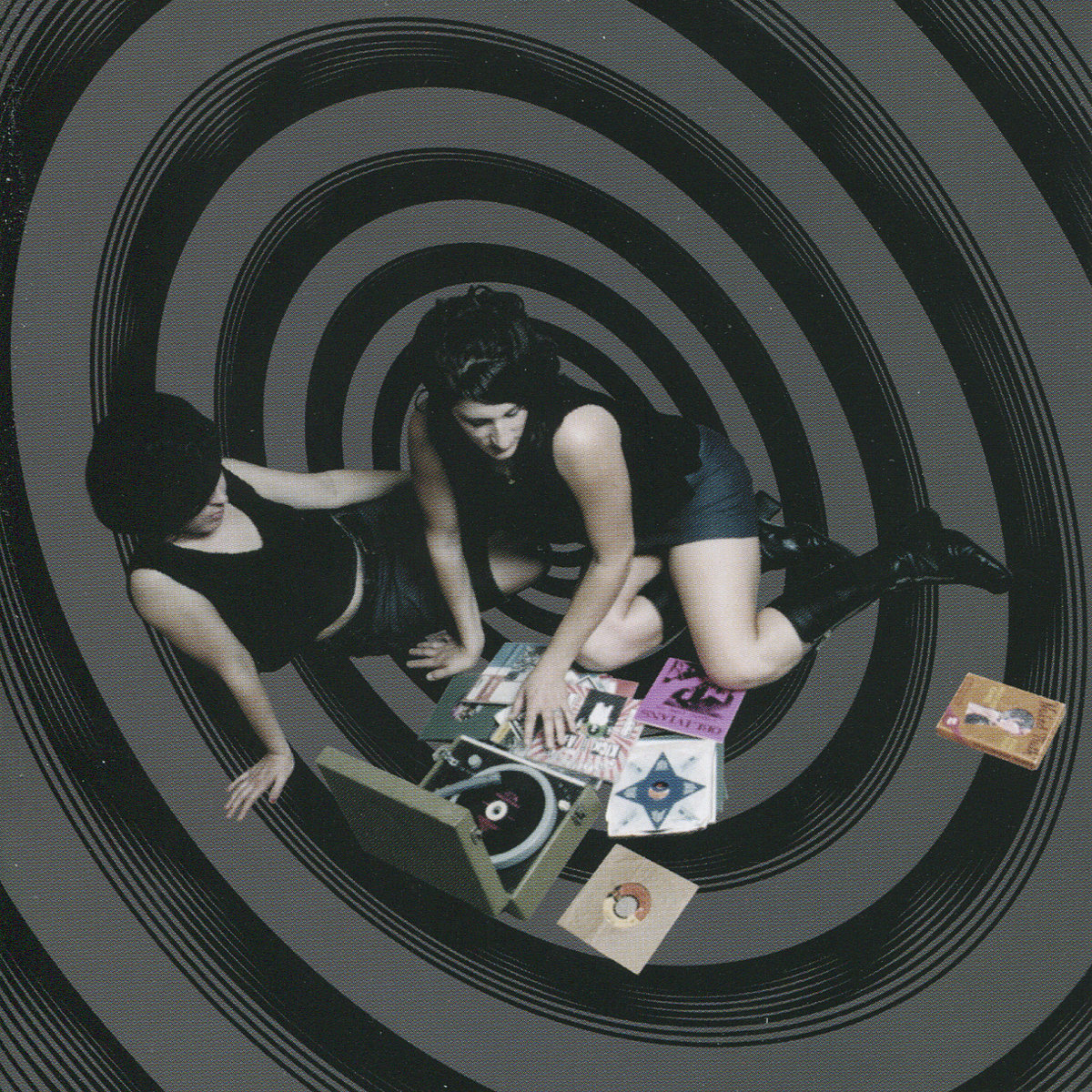 In addition to conquering the U.S. with their gutsy live show, they have successfully toured Europe and played two Peel Sessions on John Peel's BBC radio show.
Since re-forming the band after a few years hiatus, Margaret and Tara have been gigging around New England and Europe, writing new songs, and recording new material. In October 2015,
Dirty Water Records released
"
The Lost Tapes,
an album recorded at The Money Shot (with
Bruce Watson of Fat Possum Records
) in 1999 and had not been previously released. Music journalist
Jeffrey Morgan put it in his Top 10 in The Village Voice.
This year has seen a recently released a new song called "Over That Hill," a slow burning scorcher, is out now on the
Girlsville Records Cassette Day compilation titled The Wild Angels.
Their new EP titled, Geneva Session, recorded in Geneva last summer which is out soon on
Dirty Water Records.
Coming up for early 2017 the band will release a raw, loose, off-the-rails performance captured live on tape in their rehearsal space. Of their recent recordings and shows the band confirms "The magic is still there."
Mr. Airplane Man's music has been featured in a variety of TV shows and films, including multiple episodes of The L Word and the film Crazy Eyes. Margaret created an original score for a scene in The L Word and the soundtrack for Noah Rosenstein's Over the Coals. They recently placed songs in the TV series Hunters (NBC) and Graves (Epix) and are working on a number of upcoming film and TV projects. The band is currently in the process of relocating to Los Angeles in order to pursue more work in the film and television industry.
Mr. Airplane Man Live in Los Angeles this week!
Doors 9pm // Tickets $7.00
Set time 6pm // FREE // All Ages
Doors 8:30 pm // Tickets $5