Nine Sevens – in stock now!
Yes, we now have strictly limited stock of Nine Sevens! Pre-order NOW (available from 5 May)
Housed in a sturdy box, with a beautiful cover concept by Bruce Gilbert,
Nine Sevens
is a unique set of nine 7-inch records that were recorded between 1977 and 1980. This limited edition was made for Record Store Day, but now that has passed we can sell remaining available copies via
mail order
.
The box-set includes the six ground-breaking Wire singles that were originally released on the Harvest label, one released on Rough Trade, and one single recorded in 1980 that was never released on 7-inch. The set also includes the rare EP given away with the first pressings of 154. Everything is freshly remastered from the original archive analogue sources, and comes packaged in the original picture sleeve designs.
The singles are being individually released digitally throughout the year (click
Outdoor Miner
below to buy) but will not be compiled on a singles or 'greatest hits' album.
Mannequin
(Pfs1) – Mannequin / Feeling Called Love / 12XU
I Am The Fly
(Pfs2) – I Am The Fly / Ex Lion Tamer
Dot Dash
(Pfs3) – Dot Dash / Options R
Outdoor Miner (Pfs4) – Outdoor Miner / Practice Makes Perfect
A Question Of Degree
(Pfs5) – A Question Of Degree / Former Airline
Map Ref. 41°N 93°W
(Pfs6) – Map Ref. 41°N 93°W / Go Ahead
Our Swimmer
(Pfs7) – Our Swimmer / Midnight Bahnhof Café
154 EP
(Pfs8) – Song 1/ Get Down pts 1&2 / Let's Panic Later / Small Electric Piece
2nd Length
(Pfs9) – 2nd Length (Our Swimmer) / Catapult 30
Class ic Wire album T-shirts
As regular newsletter subscribers will know, we've been working behind the scenes to produce the ultimate pieces of 1970s Wire merchandising: classic album T-shirts. These are produced using a very new technology that enables full-colour images to be printed directly onto cotton T-shirts of any colour. The image is not 'stuck on' – it feels like any other printed T-shirt and is also completely washable. The catch is because this is a new technology, the cost to make them is hugely more than regular T-shirts, and we can't currently retail them at less than £29.99.
We have produced a range of sizes all on black T-shirts. The good side of the production process is that because these are hand-produced in small runs in the UK, we can easily re-stock should any size or design prove popular.
Pre-order here (available from 5 May)
Special Editions launch event at Rough Trade East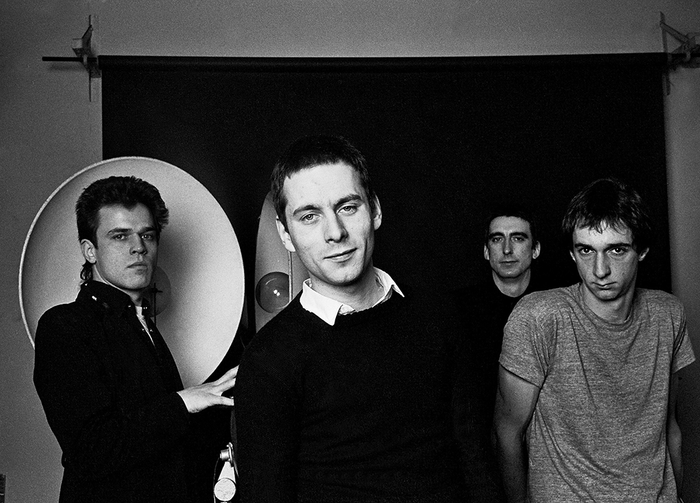 Wire and the group of individuals who worked on creating t he Speci al Editions have teamed up with Rough Trade East to create a
launch event
. This will take place at the Brick Lane store in London on 19 May 2018 (the day after the Special Editions are released).
Billed as 'on stage in conversation', the event will feature Graham Duff (writer), Jon Savage (writer), Jon Wozencroft (designer), Graham Lewis, Robert Grey and Colin Newman (of Wire), and Bruce Gilbert (formerly of Wire). Doors are at 5:30, and the event starts at 6:30.
What you need to know…
A. This is a chat – not a gig!
B. We have pushed Rough Trade to make this an open event. They previously wanted to issue tickets only to those who had pre-ordered from their store. Obviously, that would be deeply unfair to people who have pre-ordered from our own mail order. However, if you plan to attend and have not pre-ordered, there will be plenty to buy (at the same price as on our store).
C. If you don't know Rough Trade East, it's a big shop – but still a shop. Capacity is around 150 so our advice is to get there early!
D. You are welcome to bring your copies in for signing.
For more information, go HERE

Read more / Permalink