""Lord Only Knows" which thunders in like an '80s hard rock / metal track — big riff, bigger drums — before blending in an ethereal, orchestral soft rock. Or, as Bates puts it, "it starts like Whitesnake and ends like Liberace."-BrooklynVegan

"The track is a deliriously catchy mass of electronic rhythms and pop hooks, developing into an inspired techno romp over the course of its 6-minute runtime. A song destined to whir around in your head for days, it has clearly left a sizable impression on some of his fellow musicians."
-Beats Per Minute

"The video is a haunting assemblage of vignettes that mimic found-footage or a homemade piece of film that documents a phantasmal journey to the desert before exploding into a occult ceremony replete with choreography, and giant laughing faces in the sky. The track itself fuses the buoyancy of techno-pop with blurry artifacts and plenty of grime, creating hooks from chaos."
-Under The Radar
Big Black Delta (Jonathan Bates) has announced the release of his newest LP, 4, out July 10th. With this announcement, Bates also shared the latest video-single off of the LP, "Lord Only Knows." Both the announcement and video were premiered with BrooklynVegan. "Lord Only Knows" further expresses Bates' enigmatic production. Through lush hooks, heavyweight guitars, spacious vocals, triumphant piano chords, BBD blends unlikely sounds into a captivating avant-pop track. "Lord Only Knows" further escalates the excitement ahead of the album.

On the track Bates describes, "The first song written for '4' was quite fitting given that lofty goal. Getting things off to a glorious start with heavyweight guitars and lush hooks, "Lord Only Knows" is a mission statement set to major-keyed avant-pop music. According to Bates, "it starts like Whitesnake and ends like Liberace," reflecting a renewed interest in heavy-metal (see also: some breakthrough sessions with Dhani Harrison.)"

Director of the video, Adam Osgood says, "This is the third music video I've created for Big Black Delta over a period of 6 years, so working on "Lord Only Knows" was an opportunity for me to revisit characters and themes from "Huggin & Kissin" and "Bitten by the Apple." What I love about the track for "Lord" is that it starts with a scream, and the first time I heard it, I immediately knew the story had to have a dramatic change in those first couple seconds.

Because I wanted to return to the father/daughter relationship that was explored in the earlier music videos, I had to come up with a way to link back up to the previous stories about being lost in space. The last time we saw the father character, he was a god-like being hurtling towards earth as an asteroid. I thought it would be an interesting twist if it turned out that he was the asteroid that killed the dinosaurs.

I'm (unfortunately) preoccupied with apocalyptic thoughts during most of my waking hours, and wanted to parallel that Mesozoic destruction with my real-life worries about nuclear warfare. Including the Liberace character was an idea from Jon that I thought was brilliant, and incorporating something zany into this tale was a great way to counter the darkness. Jon Bates is masterfully talented and I'm incredibly grateful to have collaborated with Big Black Delta for a third time."

4 is available for pre-order here.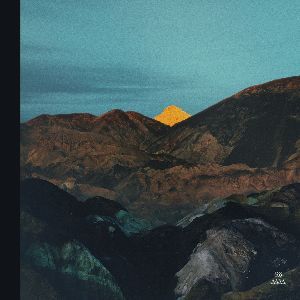 4 - TRACKLISTING

01. Lord Only Knows
02. Vessel
03. Politics Of Living
04. Summoner
05. Ballad Of The Co-Dependent
06. Sunday
07. Heaven Here I Come
08. Canary
09. White Lies
10. Killing Me
11. Air Conditioned Dork
12. Yes