Pickathon
August 2-4, 2019 in Happy Valley, Oregon
Nestled into the hills outside Portland, OR, Pickathon has built a reputation over the last twenty years as the best festival experience, combining groundbreaking programming focused on discovery, sustainable ethics, and a lineup that pushes the boundaries of genre. For artists and fans in the know, Pickathon is the festival you attend to drink from the well of discovery, to find a new artist, a new band, and a new inspiration. Each performance is a curated event, each venue a masterwork of modern design, and audiences at Pickathon are as entranced by the immersive nature of the festival as they are the genre-smashing lineup. Committed to environmental and community sustainability, Pickathon is an industry leading zero waste festival, generating an ethos of cultural responsibility that infuses every aspect of the festival. Pickathon redefines the music festival experience.

2019 Lineup Highlights: Phil Lesh & The Terrapin Family Band, Nathaniel Rateliff & The Night Sweats, Khruangbin, Mandolin Orange, Tyler Childers, Nathaniel Rateliff, Lucius, Preservation Hall Jazz Band, Fruit Bats, Mountain Man, Caamp, YOB, Damien Jurado, Makaya McCraven, The Richard Swift Hex Band, Lambchop, Laura Veirs, Julia Jacklin, The Marías, Ibibio Sound Machine, Dan Mangan, Altin Gün, Miya Folick, Sudan Archives, Courtney Marie Andrews, Lido Pimienta, Cedric Burnside, The Beths, Sam Evian, and more!
Pickathon as Aesthetic Wonderland
Walking onto the festival grounds at Pendarvis Farm in the small town of Happy Valley, OR, you can see what draws artists back year after year. Pickathon is a riot for the eyes. Flown fabric in geometric designs towers over the stages, inflatable illuminated art lights the forest paths at night, sculptures and sound installations are tucked into lost corners of the woods. Each stage is visually spectacular, from the woven branches that make a towering shell of the Woods stage to the award-worthy architecture of the Treeline stage. The Mt. Hood Stage, the mainstage of Pickathon, was ringed with living gardens in 2018, and the festival makes use of rustic, picturesque existing buildings like the late-night-raging Galaxy Barn, or the interview-focused Lucky Barn. Each artist's sets are curated specifically to each stage and the timing of each set is meticulously planned, all to inspire the artists to new heights and historic performances.
Black Pumas on the Woods Stage
Pickathon as Visionary Content Creator
Pickathon has created an artistic vision that lasts much longer than the four days of the festival. Each performance at the festival is a kind of perfect moment, created by careful curation, aesthetically designed stages/venues, and a story for each performance space. The idea is that each moment of performance is curated into a narrative vision. For example, The Slab, which is a private session spot at Pickathon, is built as a post-apocalyptic wasteland for some of the grittier performances. The Starlight Stage, drenched in neon late at night, induces a spaced-out feeling of music in warpdrive. It's almost as if each venue was conceived as its own television program and each performance was a single episode of that show. During the festival an army of audio and visual specialists capture these performances, and then, over the months between festivals, Pickathon rolls out hundreds of videos, each an episode of their larger narrative. In this way, the festival experience extends year round.
Haram's Slab Session
Pickathon as Tech Juggernaut
Bringing each curated moment to life and then documenting it is the responsibility of a huge number of professionals during Pickathon. Over 600 people are involved in the audio and visual crews at the festival, and the level of tech that goes into capturing Pickathon is far beyond the scope of even much larger festivals. Each set is shot with multiple HD cameras, and is live cut in special video editing booths on the festival grounds. Cameras used aren't limited to what can be held by the camera operators, Pickathon also uses cameras on cranes, on wires, and attached to drones to get larger aerial footage of the festival. As each stage and session performance is being recorded by Pickathon's vast camera crew, separate crews rove the festival creating content for mini documentaries and web series. These are then edited at the festival to be added to the live stream. Using top-flight resources and a carefully trained crew of some of the best audio/visual specialists in the Northwest, Pickathon's able to provide a live festival stream that's on par with broadcast television.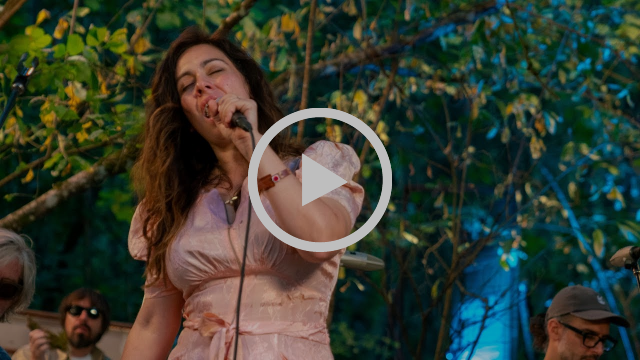 Broken Social Scene's Edge Session
Pickathon as a Discovery Engine
Aside from this year's headliners, Pickathon operates primarily as a discovery engine. Festival director Zale Schoenborn and Pickathon co-producer Terry Groves know full well that many of the bands booked at the festival have only a small draw in the surrounding area of Portland, Oregon, but Pickathon's predicated on the need for new inspiration, new sounds, and new ideas in music and culture. Each year, Pickathon reaches out to a wide collection of tastemakers in many genres, asking each to recommend the bands that they feel are the most innovative and most contemporary. This philosophy of booking has proven itself time and again, first with bringing on artists early in their career right before they break (like Sturgill Simpson, Margo Price, Shakey Graves, Lake Street Dive, The Avett Brothers, The War & Treaty, Kevin Morby, Future Islands, Leon Bridges, Daniel Norgren, DakhaBrakha, Billy Strings, and Courtney Barnett), and then with the inspiration shared between like-minded artists across genres. It's commonplace to see artists wandering backstage between sets, soaking up new ideas from new bands that they're also discovering, and pushing their booking agents to come back to Pickathon as much as possible, looking for this inspiration.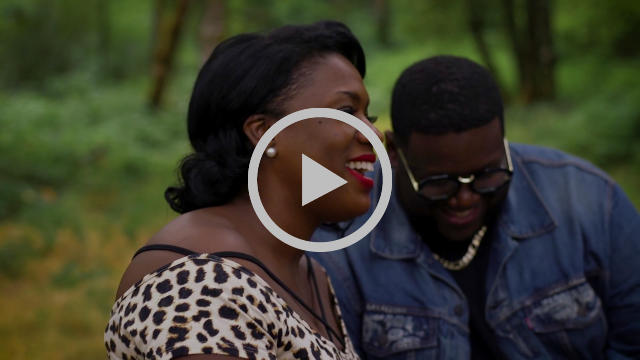 The War & Treaty's On the Farm Session
Pickathon as Zero Waste Model for Sustainability
Over the past nine years, Pickathon has initiated innovative, industry-leading measures with the big picture goal of eliminating 100% of the single use waste created onsite. With the help of Klean Kanteen, in 2010 Pickathon became the first music festival to eliminate all single use cups and water bottles. Since 2011, with the help of Bambooware, Pickathon became the first large American outdoor music festival to eliminate all single use dishware and utensils. These initiatives have helped us reduce the volume of garbage going from Pendarvis Farm to the landfill each year by over 50% since 2009.