"'Puberty 2' is purple like a new bruise . . . There's more variety in her singing, which moves from aggrieved to sultry to resigned. And there's more ambition in the music, which doubles down on grit while also rounding things out with a buffer of soul." - The New York Times

"These 11 tracks creep up on you, as her coiled melodies suddenly explode into cavernous freak-outs or build to a crescendo of unbearable catharsis." - NPR Music

"No one else can make shattering sound like such an act of strength." - Stereogum



Anticipation is a key component of happiness. The not-yet-having of something only strengthens your resolve to hold out a little longer, to make space for it in your life. Well here we are, the day's finally arrived. Mitski's debut record for Dead Oceans, Puberty 2, is out worldwide today.

It's already being heralded as one of the best albums of the year thus far by Stereogum (#3) and Brooklyn Magazine (#1). With the likes of The New Yorker, NPR Music, and Dazed joining the well-deserved chorus of praise. Not to mention, last Sunday's The New York Times went deep on the album.

Puberty 2 is an indelible collection of songs crafted thoughtfully from memories and details (whose size & importance shift depending on the eye of the beholder). These are important pieces of writing that process being alive and being in love - or just being at all. We are so proud to be able to share this in full with you today.

Below you'll find links to stream and purchase Puberty 2. You'll also see that Mitski is about to embark on an extensive worldwide tour. Odds are she's coming to your city! We've also included some rad conversations she's had of late about Puberty 2, recording, life in New York & more. Dig in!




Stream Puberty 2 on Spotify

Grab your copy of Puberty 2 via:
Dead Oceans - http://smarturl.it/mitski
Bandcamp - http://bit.ly/mitskibc
Amazon - http://smarturl.it/mitski_amz
iTunes - http://smarturl.it/mitski_it
Local record shop - http://smarturl.it/mitski_ind

In conversation with Mitski:
New York Times Arts & Leisure Feature
The Fader Gen F Feature
Pitchfork Icebreaker Feature
Rolling Stone Feature
Issue Magazine Feature

"Your Best American Girl (Official Video)"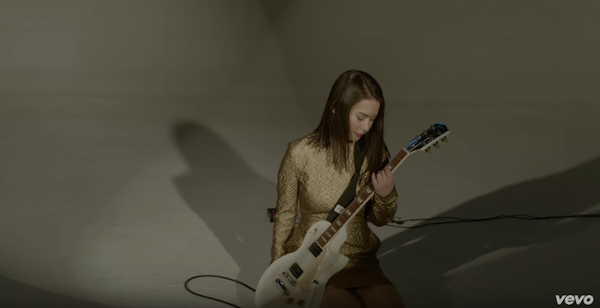 "Happy (Official Video)"